We are a volunteer EMS agency serving the Village and Township of Arena. We also assist the surrounding communities with mutual aid and MABAS calls.
As our community grows and changes we continue to need volunteers to help serve their growing needs. We currently staff our ambulance with 20 essential volunteers from EMT-Basics with advanced skills, to nurses and drivers. Arena EMS is looking to grow the numbers of these vital volunteers to better serve our community and their needs.


We not only work as a team, but consider ourselves an EMS family.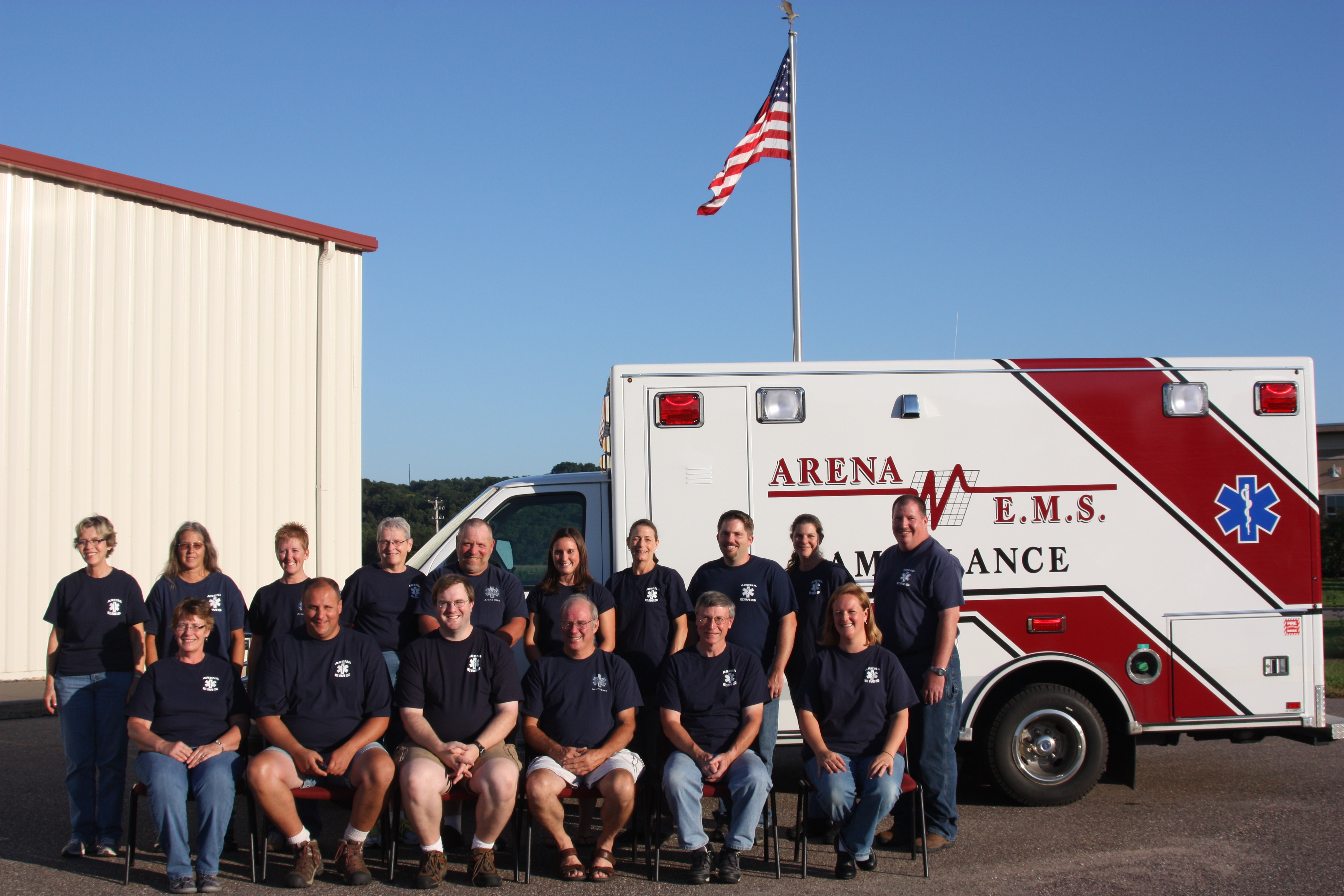 On call times:
Daytime: during the weekdays, calls are handled by a group of EMTs that work in the Arena area or from their home.
Evenings and weekends: scheduled 6AM to 6PM and 6PM to 6 AM